Are you confused? Is A2 Hosting is really faster than Siteground and Bluehost? Don't worry. You will get your answer here. We have written this article specially about A2 hosting reviews. All the important points will be covered in this article. Just keep reading it till the end.
The world of digital marketing is expanding. Nowadays many web hosting companies have been established. But there are some of them could give the performance we needed for.
A2 Hosting was established in the year 2001 and then onwards the game started. You can see the A2 hosting profile on the internet and It looks low as compare to other hosting providers. But the services of A2 hosting bow downed some big names. The fastest server speed is the best thing about it over more than a year.
A2 Hosting Reviews – Is it Really Faster Than Siteground?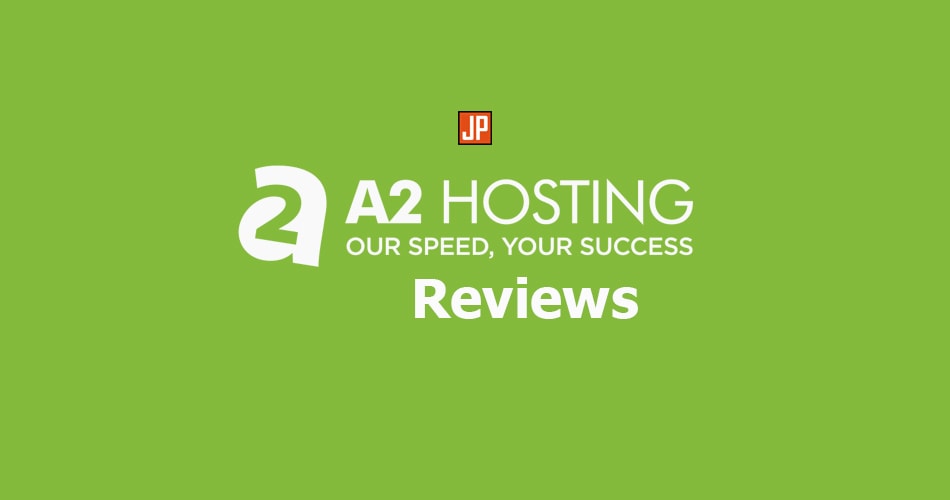 Here we will focus on the A2 hosting reviews in all aspects. We will also watch out the "pros" and "cons" with it.
A2 Hosting Introduction & Overview
Pricing:
Starting at $3.92 per month ($7.99 per month renewal charge)
Uptime:

99.93%

– The average uptime estimated from December 2017 to March 2019
Speed:
330 ms – The average speed estimated from December 2017 to March 2019
Features:
Free SSL, anytime money back guarantee, Unlimited Bandwidth and storage
Site Transfer:
Single Site Transfer for free
Hosting Plans:
Shared, VPS, Dedicated servers, WordPress and Reseller
Frameworks:
WordPress, JOOMLA, Drupal and Magento
Support:
Live chat 24/7 with customer care executives
Pros of using the A2 Hosting
A2 Hosting has always remained the best-underrated web hosting. If you are planning to build a website or blog you should know about it.
The brief overview of A2 Hosting can be like. Excellent server speeds, perfect performance, and very responsive, knowledgeable support.
Read Also: Bluehost Reviews
Let's start with all the important points step by step.
1. Fastest Server Speed (330ms)
There are many benefits of having a blazing speed on your website. The reports have suggested that if your website speed goes down by 3%. Then the traffic on your website reduces to half. Most importantly no one will wait so much for your site to load. That is to say that speed really matters.
Even more, as per new Google algorithms speed is the most important factor to rank in Google. If your website loading speed is high then you can't reach the top in Google search. And your competitors will take the benefit of that and overtake you. So, You can satisfy this need through A2 Hosting.
You get a superb loading speed even in the shared hosting. They have been the fastest over the years.
You can see below table chart of the 16 months load speed records of A2 Hosting.
| | |
| --- | --- |
| Average Speed | Month and Year |
| 244 ms | March 2019 |
| 240 ms | February 2019 |
| 253 ms | January 2019 |
| 237 ms | December 2018 |
| 248 ms | November 2018 |
| 389 ms | October 2018 |
| 385 ms | September 2018 |
| 355 ms | August 2018 |
| 344 ms | July 2018 |
| 364 ms | June 2018 |
| 395 ms | May 2018 |
| 377 ms | April 2018 |
| 390 ms | March 2018 |
| 372 ms | February 2018 |
| 371 ms | January 2018 |
| 411 ms | December 2017 |
2. Friendly Customer Support
If you are stuck at some point then the only way possible is to consult the support team. On the other hand, you can use Google but sometimes it can be not so helpful. The support team of A2 Hosting is very good. You can talk to them using call or chat.
A2 Hosting also provides free of cost tutorial content on their official website. So, if anytime you stick somewhere it will be easy for you to get the solutions from articles.
Moreover, their customer care support has a team of friendly, knowledgeable and responsive persons.
However, it can take some minutes for connecting to the live chat session. You will not be talking with the bots, only real humans.
In conclusion, their support is very much helpful and efficient.
3. Free of cost Website Migration (Depend on Plan)
Free site migration is not a common service in the web hosting industry. A2 Hosting will move your existing website to their server without any extra cost.
Just you need to talk with the customer support team. They will ask for your cPanel credentials. After that within the specified time, you will get your site successfully migrated in the new server.
By the way number of sites you want to migrate depends on your plan. Lite, Swift, and Turbo plan on the shared hosting can provide only one site migration for free. However you can get 25 site migrations with Reseller, VPS, Managed and Dedicated hostings.
Read Also: Bluehost vs HostGator
4. Free "HackScan" will take care of your website's security
It was an important positive point to be included in the A2 Hosting reviews. Some web hosting screw up the speed of the website because of the security. Extra scanning, layers of encryption and Firewall slow down the performance. Don't worry because A2 hosting does not work like that.
"HackScan" is the service provided by A2 Hosting. It works continuously for 24/7 and scan the malware and another attacks.
It is one of the best ways to protect your site from hacking attacks for example DDoS. Unlike other hosting providers, the performance doesn't decrease. No malware or any other threat can harm your site.
5. Website Builders, Content Management System (CMS), and Developer-Friendly Plugins and Tools
Installation of a Content Management System is very easy in A2 hosting. Further, it supports most of the Content Management Systems. Such as WordPress, Drupal, Opencart, Joomla, and Magento. You can install it in just a few clicks.
WordPress is the most popular Content Management System nowadays. You can simply install it on your own. Most importantly you also get the support of many plugins in the Turbo plan. These plugins can help with speeding the site.
Don't worry if you don't know how to code for designing a webpage. Even more, no need to hire designers or developer or HTML code. A2 Hosting has its own website builder application known as SiteBuilder. SiteBuilder has a very easy user interface to work on. However, SiteBuilder is not free of cost.
You also get support to Cloudflare CDN which can boost the speed of your website.
If you are a web agency or developer and looking to host too many sites, A2 Hosting is the best for you. They provide developer-friendly tools and plugins.
Also, they support all the programming languages. Like PHP, JAVA, MySQL, Python, and ASP.NET. Furthermore, their servers are fully updated with the latest version of PHP and MySQL.
6. Anytime Money Back Guarantee
Most of the web hosting providers allow 30 days money back guarantee. A2 Hosting also used to have it. After sometime they revised their policies and introduced the concept of anytime money back guarantee.
If the refund claim is made after 120 days then the money for domain registration, migration fee and setup are not refunded. Also, the refund is initiated through PayPal only. As Domain name is non-refundable so it becomes your property.
7. Eco Friendly Web Hosting
A2 Hosting's headquarters is in Ann Arbor Michigan which is also known as "Tree House". This is the most beautiful thing in this A2 Hosting Reviews. The place has 50,000 trees and 150 parks. The company is working to help Mother Nature. Global warming is the biggest threat today. A2 Hosting playing their part very wisely and help protect trees and plants.
Carbonfund.org which is an organization that helps in the fields like reforestation and generating renewable energies. A2 Hosting has a partnership with them to support their work. The company has also started an initiative under the name FutureServe.
Cons of using A2 Hosting
Okay, you have seen the positive side of A2 Hosting. Any review is incomplete without showing the negative side. Then how can the A2 Hosting Review end like this. So, we are not biased therefore here are the cons of using A2 Hosting.
Meanwhile, the pros are very good as compared to other web hosts. If you are really serious about starting a new blog or website and dedicate long hours on it then you must read these. There are some issues which you need to know.
1. Issues with Uptime
If your website loads fastest in the world but remains offline consistently. Then it is not a big deal but a disappointing fact. The users who have been from long ago in this platform have said that their uptime has been slipped slightly.
Anyone experienced in the Hosting industry knows that Uptime is very essential. You can see the A2 hosting average uptime for the last sixteen months below.
| | |
| --- | --- |
| Average Uptime | Month and Year |
| 99.83% | March 2019 |
| 99.94% | February 2019 |
| 99.98% | January 2019 |
| 100% | December 2018 |
| 99.99% | November 2018 |
| 99.97% | October 2018 |
| 99.78% | September 2018 |
| 99.99% | August 2018 |
| 99.98% | July 2018 |
| 99.89% | June 2018 |
| 99.98% | May 2018 |
| 99.60% | April 2018 |
| 99.98% | March 2018 |
| 99.99% | February 2018 |
| 99.98% | January 2018 |
| 99.89% | December 2017 |
100% Uptime is only once in December 2018. As time passed the Uptime sometimes increases then decreases. Let's see if the company resolves this issue. If they do it will be literary amazing!
2. High Renewal Rates and Short Deadlines
The high renewal rate problem is with most of the hosting platforms. What makes A2 Hosting more worse? It is the 15 days renewal deadline.
If you are comfortable with this renewal price then it's perfect for you. When you miss the deadline the opportunity to claim refund ends. You have to email them about cancellation to the customer support within the deadline.
Another problem is that, when your initial payment term expires, then the automatic renewal will kick on "Regular" price. It's nearly double of your first payment.
But most of the web hosting providers are following this rule on another form. They know mostly user don't swap the host when they spend the two or three years on their platform. Also, they don't take the pain of site migration or data transfer.
According to their rules and regulations, you have to send a written cancellation request before 15 days when the plan expires. Also, you can email them at [email protected].
If you miss this time then your plan will automatically renew with the regular price and even more, you can't get the refund.
3. Limited Services on Cheapest plan
Lite is the cheapest shared hosting plan available in A2 Hosting. The price is $3.92 per month for "Lite" plan.
Basically, this is not the lowest price in the Web hosting industry but then also it's pretty good. Then what's the problem? Lite plan gives you these amenities:
Only one website
Unlimited storage
Free SSL certificate
Site migration available
Anytime money back guarantee
Here you can't see the some of the important perks. Plans like Turbo provide up to 20 times faster web page loading speed and much more features. The website builder plan is priced around $4 per month. Also that for only a page not the full website!
Quick Comparison between the A2 Hosting Plans
A2 Hosting has three pricing plans for its shared hosting:
Lite plan:

This plan starts at $3.92/month. It's enough for one website. It includes 5 databases, Unlimites storage and bandwidth, Free SSL, and Cpanel access

Swift plan:

This plan starts at $4.90/month. It includes unlimites websites, database, storage, bandwidth, Free SSL certificate plus Cpanel and free 1 site migration.

Turbo plan:

This plan starts at $9.31/month. It covers all the benifits of Swift plan. In addition, it includes plus Turbo (20X speeds) and the A2 Site Accelerator.
Before we end the A2 Hosting reviews let's have a look at all the plans provided.
Sign up process is easy just three steps and you're in. For payment, you can use a Credit card, Debit card, PayPal, Money Order, Cheque, Bank Transfer and much more. When you are in, you can install the Content Management system (CMS) very easily.
Hidden Prices: There not much hidden prices but renewal rates can disturb you. As the renewal rates are much higher than the plan's starting price with a 15-day deadline. When you miss the deadline the opportunity to claim refund ends. You have to email them about cancellation to the customer support prior to the renewal period. Further, only one site migration is free of cost.
Do we recommend A2 Hosting?
Yes, we do.
Now it's the time for the final conclusion in the A2 Hosting reviews. What are our thoughts about it? Consistency in providing speed for many years is the best and strong point of A2 Hosting. The plans like Turbo provides 20 times faster website loading pace. We can't point out anything wrong in terms of performance. On the other hand, Uptime can be a little bit disturbing.
Their customer support is also a positive point. You can 24/7 live chat or call the customer care executives to resolve your problem. They are very friendly, knowledgeable and responsive. Further, they have also uploaded articles where you can troubleshoot your problems.
You can easily set up the Content Management System (CMS) on A2 Hosting websites. The direct option will be available to install your favorite Content Management System (CMS). However most of you will choose WordPress, so for them, there are a lot of plugins available to boost the productivity of sites.
The shared hosting plans give you free SSL certificate and free site migration (one time only). Whenever you think you want to discontinue A2 Hosting. Anytime Money Back Guarantee is available. Domain name and migration fee are non-refundable.
One more downside of A2 Hosting is the high renewal rates. The renewal rates are more than the introductory prices of plans. Moreover, most premium Turbo plans also supports one site migration for free.
To sum up all these stuff we come to the conclusion that "A2 Hosting is really good "and also faster than Siteground and other web hosts. As a result, you can go with A2 Website Hosting but if you are comfortable with the renewal rates.