There are lots of web hosting companies. However, Bluehost is one of them but it has defeated all the other hosting platforms. Will these Bluehost reviews will make you go for it or not? Read the reviews to know. For a successful blog or website rather than the content you make one thing which plays a very important role is the hosting.
You will know the things which no one has ever said about it. Consequently, the secrets are going to have revealed in this Bluehost review. Most importantly we will discuss. Is it really the best hosting platform? Not only for WordPress users, but it is also worth for others.
It's a very difficult decision to choose the best hosting for your website or blog. Meanwhile, a good hosting, on the other hand, improves the performance of your website or blog. Today as the technology has progressed very much. Subsequently, Digital marketing has become very popular. These Bluehost reviews will support you to make a profitable decision.
Bluehost Reviews – Should I have to purchase it's hosting?
We already have written one article for a comparison between Bluehost vs Hostgator. You must have to read it and choose the best one of both.
General Info & Hosting Overview
| | |
| --- | --- |
| PRICING: | Starting at $3.95/mo (renews at $7.95/mo) |
| SPEED: | 400ms |
| UPTIME: | 99.99% |
| SUPPORT: | 24/7 Live Chat/Mail |
| APPS: | Some website builders, WordPress, Joomla, Drupal |
| HOSTING PLANS: | Shared, Cloud, VPS and Dedicated Servers |
| SITE TRANSFER: | Chargable |
FOR LATEST PRICES VISIT BLUEHOST NOW
We will compare and analyze the Bluehost hosting service in these five parameters:
1. Performance
2. Uptime
3. Security
4. Support and customer care
5. Service cost
Read Also: A2 Hosting Reviews
After that, we will sum up all the data together. Then we will come to a conclusion. Should you go for purchasing it? Therefore read the entire article if you want to experience the best Bluehost review.
Deciding a hosting is likewise deciding the best marketplace to establish a business. A good platform will definitely open the doors for success. In short "Best hosting is the foundation of a website or blog". Stronger the foundation will be more durable to build a structure or business.
About Bluehost Web Hosting
Bluehost is a popular name in the world of web hosting. It was established in 1996. It is also the number one web hosting platform for WordPress. WordPress officially recommends Bluehost for hosting the sites on. Bluehost gives SSL Certificate, domain, and other benefits for free. Security wise it is also the best web hosting platform. Here we will find out is it really worth it to buy hosting here? The monthly plan starts from $2.95/m*. For instance, it is a good deal because of the services you get.
Our Bluehost Reviews
As we mentioned at the very starting of this article, we will review the Bluehost hosting in different parameters. So, let's get straight into this Bluehost reviews.
1. Performance
The performance of a website depends on how fast your website loads. Likewise in the same vein, we will do the speed test of Bluehost websites. Then we will come to a result of its performance.
If you want that your website load fasts. Then, first of all, most importantly you need to have a good web host. No visitor will wait for your website to load for much time. If your website or blog has bad loading speed then it affects the SEO. Do you know a three seconds delay can decrease half of your traffic?
We used popular Pingdom for testing the website speed. The website was created using WordPress and it was hosted in Bluehost. The results showed that the page loads in less than 2 seconds. We also tested it on other websites on other hosting platforms. But the loading speed of Bluehost was fair enough.
Not only that, Bluehost servers responded very well against the increased traffic. Moreover, this result was estimated without using any speed optimizer tools. In conclusion, we can say that Bluehost is a good hosting platform, in terms of performance.
2. Uptime (99.99% – Throughout The Year)
The reliability of your website matters a lot in online business or marketing. Downtime is the worst thing which can happen to a website. Bluehost servers have really good benchmarks for good uptime. The average uptime for websites was 99.03%. The websites built on Bluehost have 99.99% uptime guarantee. It's really amazing! Sometimes it even goes up to 100%.
Below you can see the uptime report for the past 15 months.
| Month & Year | Uptime |
| --- | --- |
| March 2019 | 99.99% |
| February 2019 | 100% |
| January 2019 | 99.96% |
| December 2018 | 100% |
| November 2018 | 100% |
| October 2018 | 99.91% |
| September 2018 | 100% |
| August 2018 | 100% |
| July 2018 | 100% |
| June 2018 | 100% |
| May 2018 | 99.99% |
| April 2018 | 100% |
| March 2018 | 99.99% |
| February 2018 | 100% |
| January 2018 | 99.99% |
By sum up all these data we come to the conclusion that: Bluehost is really good in uptime and it's most reliable to choose.
Read Also: Bluehost vs HostGator
3. Security
Security is also a vital factor in Bluehost reviews. If your web server is in good hand then your website data is secure and safe. Today the cyber attacks have become common and mostly the websites are targeted. So during the journey of creating a successful website or blog, make sure to use a web hosting platform which keeps your data safe. Let's know where Bluehost stands in terms of security.
DDoS Protection:
DDoS attacks are very brutal for any website. So, Bluehost has implemented a mechanism to protect the websites from DDoS attacks. This mechanism fits inside the infrastructure. In other words "no need to worry about DDoS protection". If you have built your website on Bluehost.
SSL Certification:
Upon successful registration of website on Bluehost. It provides free SSL certificates. Along with SSL you also get dedicated IP address. SSL will make your website secure from many attacks. Even more, It will increase your user experience. Another best factor is it will speed up your website load time.
Backup:
Bluehost allows you to do manual backups. If in case you forget to Backup sometimes. Then it automatically backups the data to keep it safe. There is an option in Cpanel to generate backup automatically during the time period.
4. Support and Customer Service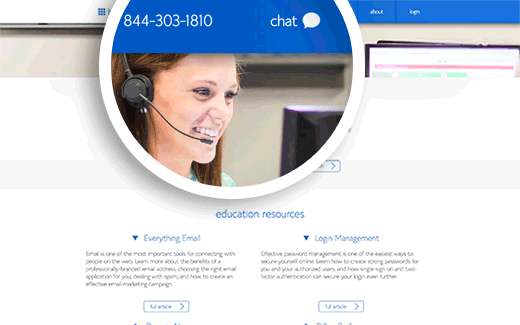 It is yet another important factor to discuss. Bluehost company has a 24/7 support team. The team has knowledgeable, responsive, friendly and dedicated customer care executives. One can anytime reach them for getting out of any difficulties. There is an option to live chat for getting your problems solved. You will get direct answers to your problems. Even more, the support team will guide you to solve any type of problems.
Bluehost blog is another factor to solve many types of issues. You can easily search your issue in Google and you will get the solution inside Bluehost articles. They provide step by step instructions for new users.
5. Service Cost
These are the current Bluehost plans:
Basic plan: $3.95 per month
Plus plan: $5.95 per month
Choice Plus plan: $5.95 per month
Pro plan: $13.95 per month
FOR LATEST PRICES VISIT BLUEHOST NOW
Well, it is a great deal in these prices because you are getting so many services along with it. However, renewal rates might be somewhat disturbing. On the other hand, the prices are good as it is value for money. You also get 30 days money back guarantee.
Why the service cost of Bluehost better than other hosting?
It is because the free services and add-ons you get with Bluehost are very costly in another hosting. For example, you get a domain name for free. You also get a free SSL certificate. 50 GB SSD storage is also provided.
Other hosting would not give this much services for free. Also, the cost of the plans is value for money. If however you don't like the services, 30-days money back guarantee is there for you.
In this price, you are getting almost everything. That's why Bluehost is also good in terms of cost. Believe it or not, it's the lowest rate in which you get these much kinds of stuff.
Final Conclusion [ Bluehost Reviews ]
Well now, do we recommend Bluehost? Is it worth investing on Bluehost? The answer is YES! Look at the list of pros and cons of purchasing Bluehost. It will make you believe why YES.
Pros of Bluehost Hosting:
1. Faster loading speed than other websites
2. Amazing 99.99% uptime which is more than the average uptime of the websites
3. Very less chances to get down your website
4. No need to spend money on buying SSL Certificate
5. Free domain and DDoS protection mechanism for websites
6. Automatic backup system
7. 24/7 Support service through live chat
8. Value for money introductory plans
Cons of Bluehost Hosting:
1. High renewal rates
2. Extra charges for migration of websites
 
So, this was all about in the Bluehost reviews. I think you have also made your decision. I hope above all points will help you to make your choice easy and profitable. If we look at the cons then the problems that are with Bluehost hosting are very common also with other hosting platforms. So overall, Bluehost is worth buying it. Surely, you will get the best services and functions which you never have seen on other hosting providers.